Description
This article was made in compliance with the quality management requirements of standard ISO 9001:2008.
All articles are tested according to the standard EN 12266-1:2003.
It can be used in a wide variety of sectors and in any industrial or agricultural application where a regulation is
required: heating, water, sanitary systems, pneumatic systems, saturated steam, oil, gasoline and other hydrocarbons
and generally with any non corrosive liquid.
It is guaranteed for 5 years.
It is made of a bronze alloy that complies with standard EN 1982-CC491K.
Nominal Pressure: PN16
Operating temperature: -10 ÷ 170°C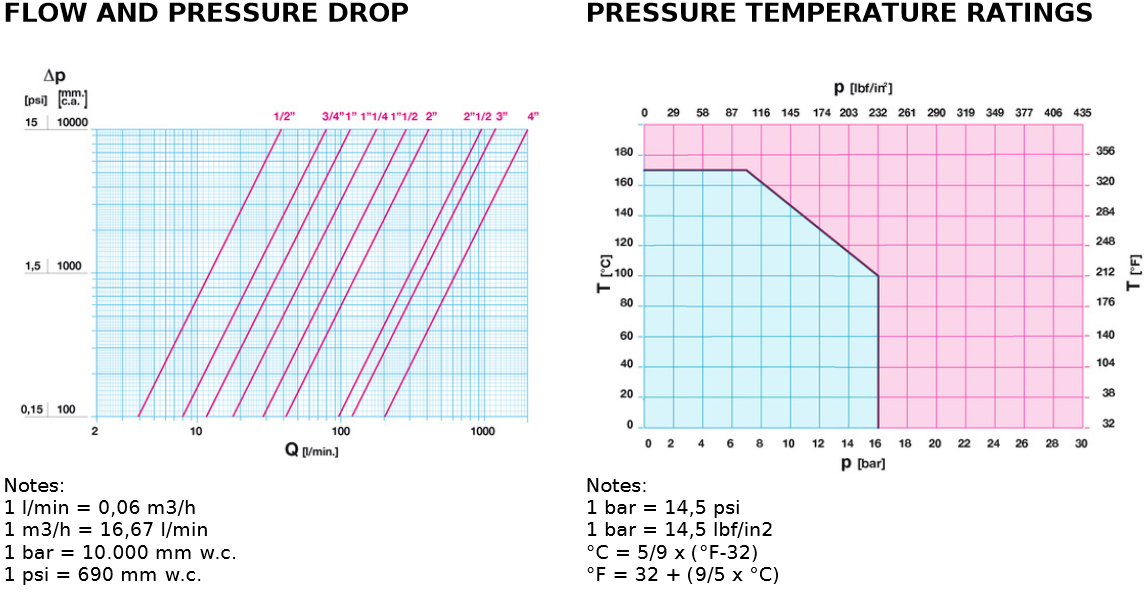 Technical Drawing