Description
Solenoid Control Valve Features
Fast Acting Solenoid Control
Reliable, Drip-Tight Shut-Off
Simple Design, Proven Reliable
Optional Check Feature
Easy Installation and Maintenance
The Cla-Val Model 136-01/636-01 Solenoid Control Valve is an on-off control valve that either opens or closes upon receiving an electrical signal to the solenoid pilot control. This valve consists of a Hytrol main valve and a three-way solenoid valve that alternately applies pressure to or relieves pressure from the diaphragm chamber of the main valve.  It is furnished either normally open (de-energized solenoid to open) or normally closed (energized solenoid to open).
If the check feature option is added and a pressure reversal occurs, the downstream pressure is admitted into the main valve cover chamber and the valve closes to prevent return flow.
Typical Applications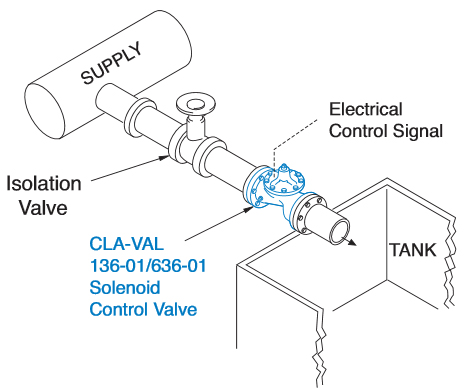 Industrial uses for the solenoid control valve are many and include accurate control of process water for batching, mixing, washing, blending or other on-off type uses.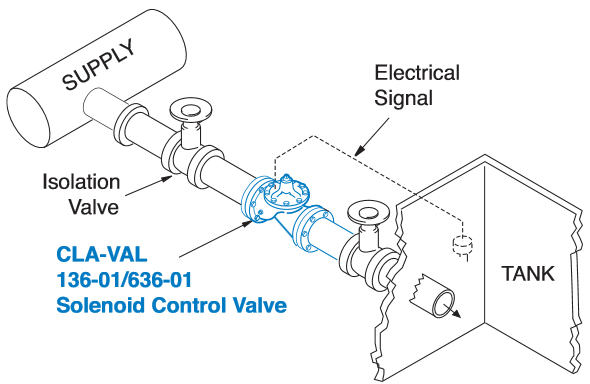 Liquid level control can be provided by using a float switch or electrode probe which sends an electrical signal to open or close the valve as needed.